Our rendering is a special Cornell box. It consists of a mosaic back panel, a wall chart, a random Perlin floor, and several hanging objects. Since the floor looks like buildings in a crowded city, the objects are floating in the box, and the painting gives room for imagination, the entire scene looks so incredible that such a world only exists in a wonderland. Thus, we name it "Incredible Box".
We scatted a few point lights in the space as the light source. Furthermore, the cloud light on the left wall is created by a perspective light. If one does not look at it closely, one may think this is a dragon flying in the sky. Moreover, we generated the mosaic back panel with a very artistic pattern that aims to increase the imaginative atmosphere, echoing our theme.
Foamed Plastic Cube / Stepped Floor
The ideas of the foamed plastic cube and the floor are inspired by the book "Ray Tracing The Next Week".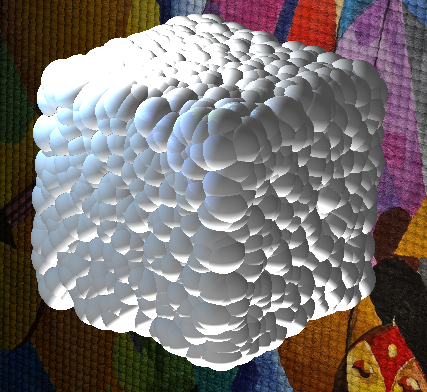 To create the foamed plastic effect, we used many spheres to fill the whole cubic.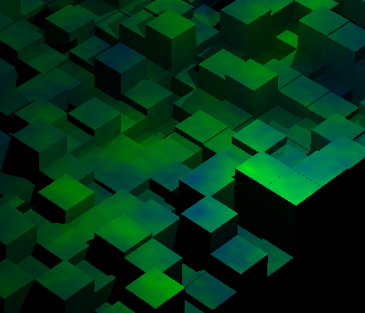 About the floor, we use 27x27 Perlin blocks with arbitrary height and random texture between green(#00B300) and blue(#003366) to achieve a crowded city view from paradise.
Mosaic Backboard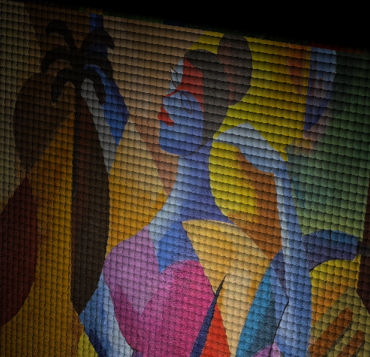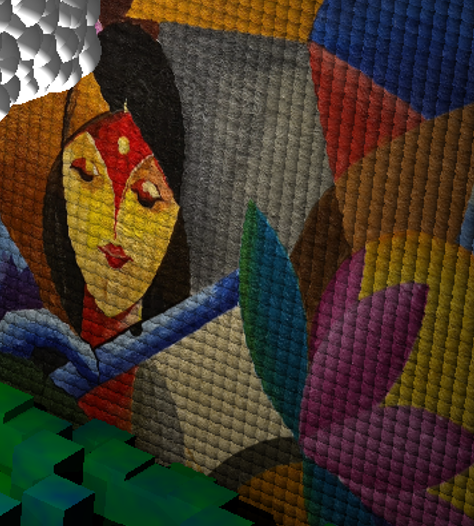 The imaginative wall is created using 10,000 isometric spheric surfaces. All these spheric surfaces form a mosaic tiling effect. We chose an artistic painting as its pattern to correspond with our theme. The characters in the paintings provide us with room for imagination. Since the floor can be seen as buildings in a crowded city, the characters can be regarded as superpowers living in paradise facing the earth.
Frame and Map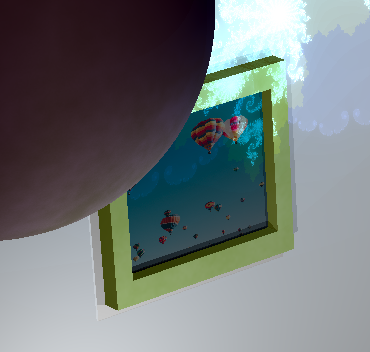 We created a photo frame to pull readers from the mystical atmosphere back to reality and let readers realize this is actually a normal wall in a box, finally, exclaim "incredible"! From another perspective, the photo frame also can be regarded as an entry into the outer world. This provides readers to continue to imagine.
References