CONCEPT
We wanted to make a scene that focuses mainly on showing the different materials that we've implemented during the course. Therefore we decided to go with a museum environment which allows us to experiment with alot of materials in a fitting place. In addition we were really inspired by the look of modern museums and the beauty of its architecture.
Participants:
Ghiath Jawish
Maher Rayes
Features
Here are some of the highlights in our scene
Click on the images to make them bigger
Glass:
Implementing the glass material was a tricky task to say the least, but it paid off well for our models. it is used here for both the tables and the ship bottle with the water inside it as well.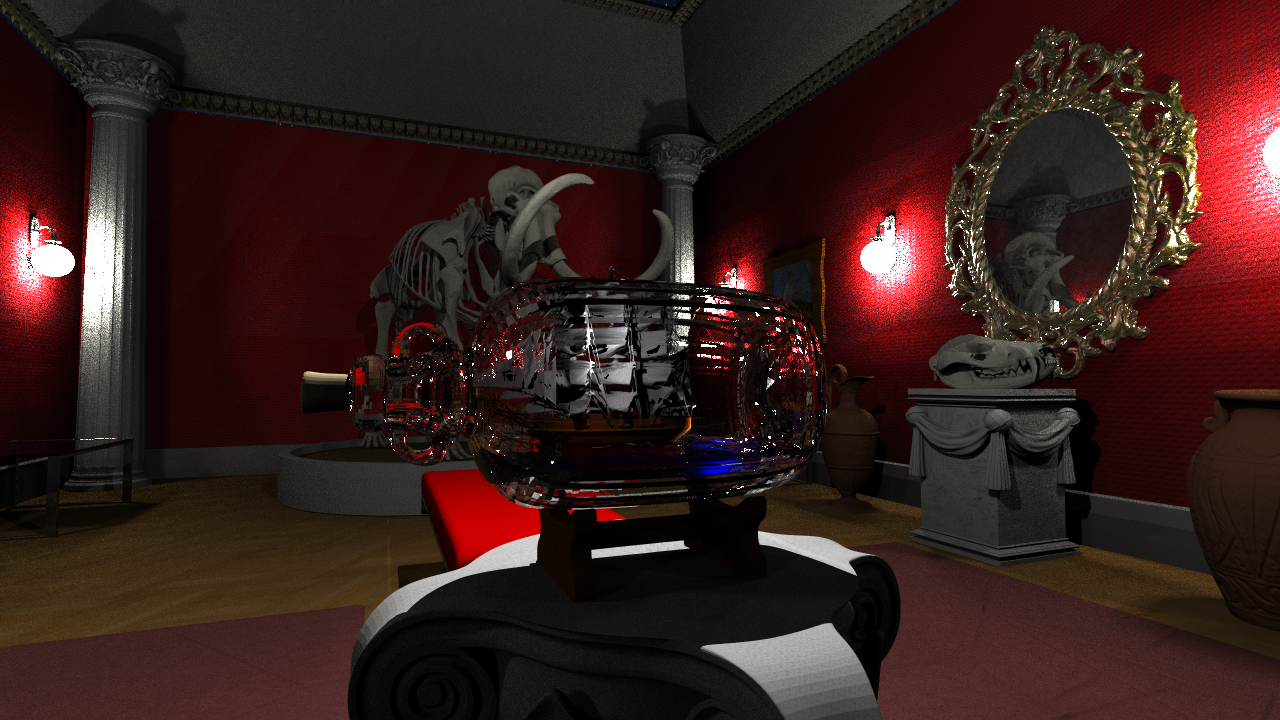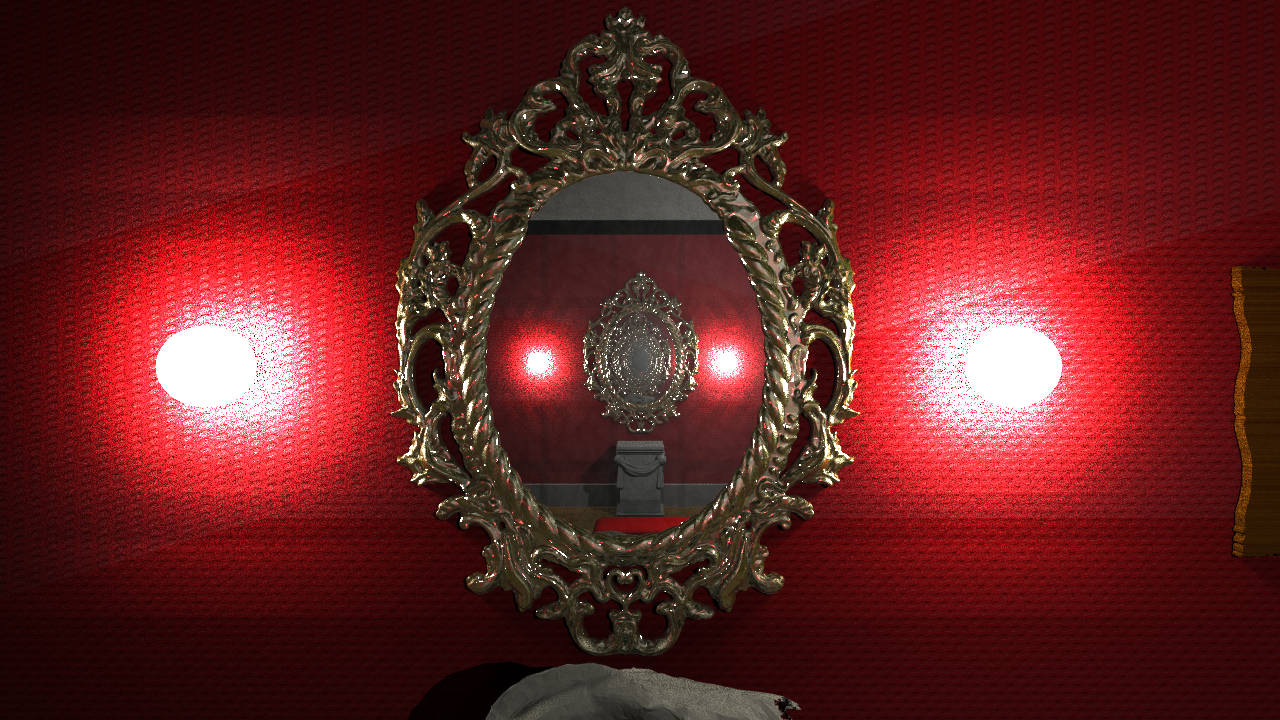 Combine Materials "gold and mirror":
We implemented gold and mirror materials that use our "combined material" very usefully. The gold is the result of combining lambertian yellow with mirror and phong materials. the mirror is the result of combining mirror and some noise added to give it the old vibes.
Area Lights:
We opted to use spheres as area lights because they provide a more realistic lighting to the scene
Environment Mapping:
Since we have a skyline in our scene we needed to fill the black void with something. So we decided to use environmental mapping to give all rays that intersect with no object a color.
BVH/SAH:
Our scene consists of a lot of triangles so a simple group won't cut it. So we implemented BVH which improved rendering times drastically and we went a step further and implemented Binning SAH which also improved performance.