Moon arts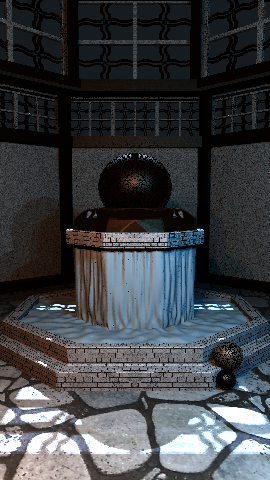 I wanted to do some interesting looking shadows and lights. Going from there a churchlike architecture was chosen. Meaning high walls with patterned windows and a centerpiece in the middle.
The darkness of the night helps in accentuating the shadows in the foreground.
On the side there is a bit of color to breack up the almost greyscale image.


References

Made by: Sabrina Lauer
the textures:
the well - https://commons.wikimedia.org/wiki/File:Limestone_wall_tileable.jpg
the walls - https://pixabay.com/de/stein-textur-wei%C3%9F-grunge-rau-3056953/
the floor from Emilia Escalante - https://www.pexels.com/photo/city-stone-stone-floor-wall-1442477/